In today's blog, we pay tribute to Betty Boothroyd, the first female Speaker of the Commons, who sadly died yesterday. Dr Emma Peplow, Head of our Oral History Project, reflects on her historic career.
Betty Boothroyd will go down in parliamentary history as the first woman to be elected Speaker of the Commons – she was also the first Speaker to be elected from the ranks of the opposition. Widely considered a kind, fair but tough speaker, when she stood down in 2000 she received plaudits across the House for her handling of the role. In her interview for our oral history project, she reflected on how it could feel:
Boothroyd was born in Dewsbury, West Yorkshire. The family often struggled financially as her father faced significant periods of unemployment, but both of her parents were Trade Unionists. Boothroyd remembered being taken by her mother to Labour party women's section meetings as a young girl, helping to raise money for the party. This included trips to 'the most marvellous rallies' in the larger Yorkshire cities on the weekend where 'the great stars of Westminster came: Attlee, Jim Griffiths, Antony Greenwood, Aneurin Bevan and his wife Jennie Lee.' Throughout her interview she described a constant interest in politics, but also a reluctance to put herself forward at first and a lack of confidence early on.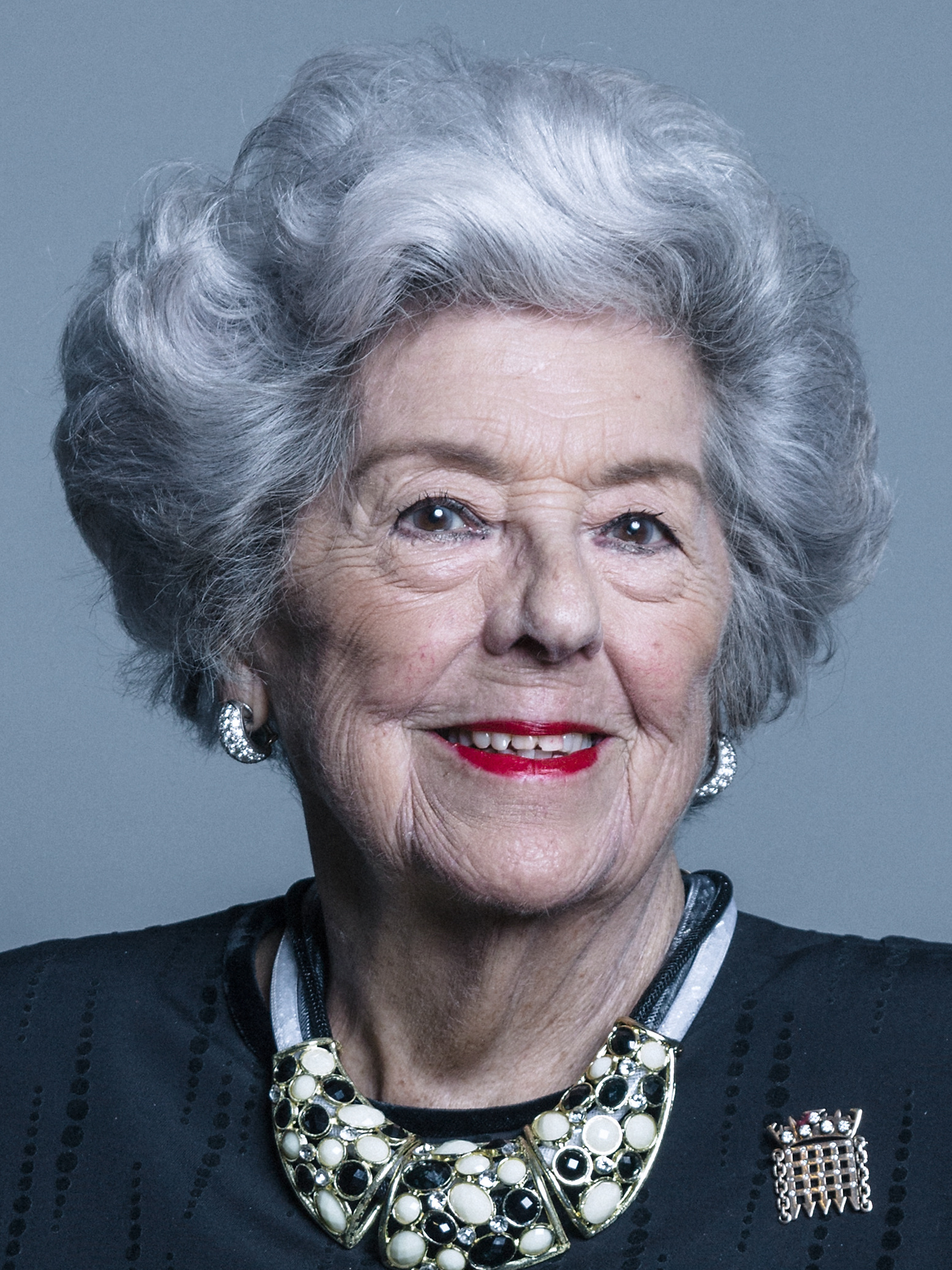 In 1947 Boothroyd put aside her good secretarial education to move to London and pursue a career as a dancer – much to her father's displeasure. She remembered her mother persuaded him to let Boothroyd 'get it out of her system': something that quickly happened. Missing home she returned and combined secretarial jobs with Labour League of Youth work. In the late 1950s she moved back to London to work for the Labour party, and later as a parliamentary secretary to MPs Barbara Castle and Geoffrey de Freitas. The early 1960s she spent in the US, working on John F. Kennedy's Presidential campaign and later for a US Congressman, but 'the plan was always to come back'. She described this experience as reinforcing her admiration for the British parliamentary system.
Meanwhile, Boothroyd was trying to become an MP herself. Like many women of her generation she found it hard to be selected for a winnable seat. From the late 1950s she stood in multiple constituencies; each election involved getting to know a new constituency, and preparing three different speeches for election night depending on the outcome of the election. When she was finally elected in 1973 for West Bromwich she had been in tears earlier that night, convinced she had lost again. She held the successor seat – West Bromwich West – until she stood down in 2000.
Boothroyd described taking to life as an MP 'like a duck to water' – her previous experience working in Westminster now invaluable. She began by doing most of her own secretarial work. This prior experience didn't stop her fears over her maiden speech, however:
Aside from her role in Parliament, Boothroyd soon joined the whips' office and became a member of the European parliament; a period she didn't enjoy due to the considerable demands on her time divided between Brussels, London, and her constituency back in the Midlands. She described always having two suitcases made up on the spare bed, and finding it simply exhausting.
She continued to work her way up through the Commons, sitting on the Speakers' panel of Chairmen, meaning much of her time was spent chairing various bill committees. In 1987 the then Speaker, Bernard Weatherill, asked her to stand for election as Deputy Speaker. She described enjoying this position but 'all you had to do really was sit in the chair', as important decisions were taken by the Speaker beforehand. When Weatherill stood down she took some convincing to stand as Speaker herself: 'it wasn't being female that I was worried about, it was this lack of confidence: could I do it? I might let the side down, I might let down everything I believe in if I wasn't up to it.' Boothroyd had cross-party support for her election, the Conservative John Biffen nominated her for the position. 'I decided in my own mind I would go for it …. If I lost I wanted to lose well, I didn't want it to be a disaster.'
Throughout her time as Speaker she developed a reputation for being tough, one she put down to the fact that she held high standards over the use of language in the House. She recalled the time she banned DUP leader Iain Paisley from Parliament for a ten days after he called another MP a liar in the Chamber. In the end Paisley thanked her for all the press coverage he got from the incident and the pair became good friends!
Throughout her interview she described herself as a 'parliamentarian, not a politician'. She also reflected back on her life, stating clearly that she had made a choice not to have a family to pursue her career, and that decision had given her 'the most interesting and wonderful life.' It is certainly one that will keep its place in the history books.
Since the announcement of her death yesterday the tributes have come flooding in across the political spectrum, with more due in the Commons today. The current Speaker, Sir Lindsay Hoyle, called her 'groundbreaking', and by becoming the first female Speaker she had 'certainly broke that glass ceiling with panache'. Labour's Alistair Campbell paid tribute to her as 'one of the kindest, wisest, most loving and loveable women you could ever wish to know'; whilst former leader of the Scottish Conservatives, Ruth Davidson, described her simply as 'magnificent'.
EP
Find more blogs from our Oral History project here.